Russ Brown - Press images
I was a professional press photographer for 33 years, from 1982 to 2015. I've scrounged together a collection of some images from those years. Mostly since 2003, but a few from the really old days, including some from when I was a cadet at the Herald & Weekly Times news group in Melbourne, and later, from World Expo 88 in Brisbane, where I was the staff media photographer. The rest are from my years at Quest Newspapers in Brisbane and give a glimpse of the wide variety of subjects covered for suburban community newspapers. Not as illustrious as the Metro Dailies perhaps, but just as important and still notable and interesting in their own way, in my humble opinion.
Now that I've left it all behind me, I just wanted to leave a record here, of the stuff I put so much effort into over all those years. There are three pages of images - click 1, 2 or 3 below to navigate between them.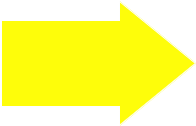 any image to enlarge or view slideshow